Aug 22, 2023
From Data to Destiny: A Deep Dive into AesirX Shield of Privacy's Feature-Rich dApp Platform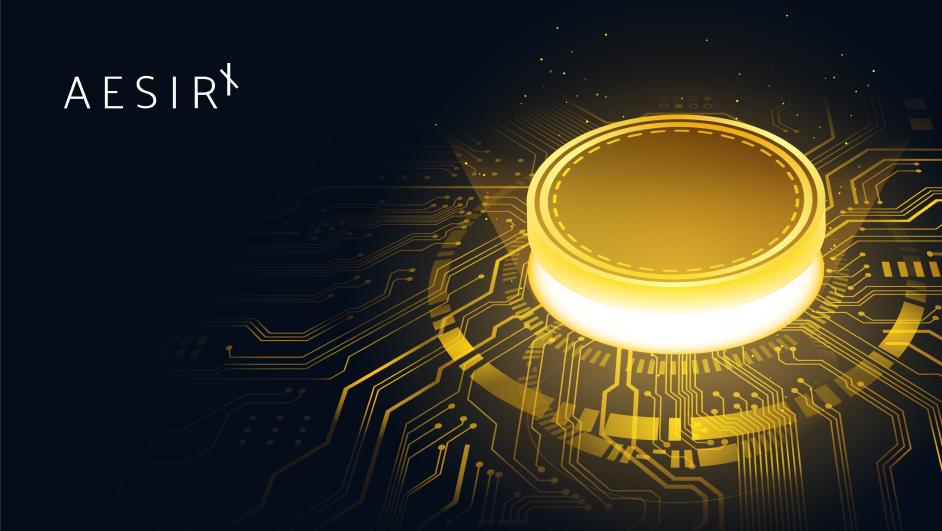 Who's in control of your online data and identity? 
You might be surprised to learn that Big Tech companies not only issue but also own and monetize our digital identities. That's why AesirX Shield of Privacy is making online identities self-sovereign - giving you control over your online identity! You alone should have the ability to create, manage, and benefit from your personal information. AesirX's dApp platform (decentralized application) provides a space where individuals and businesses can manage their data,  improve marketing efforts and earn rewards for being part of a community that values online privacy and security. 
This blog post will walk you through how to use the AesirX dApp to protect your data while also monetizing and driving marketing growth.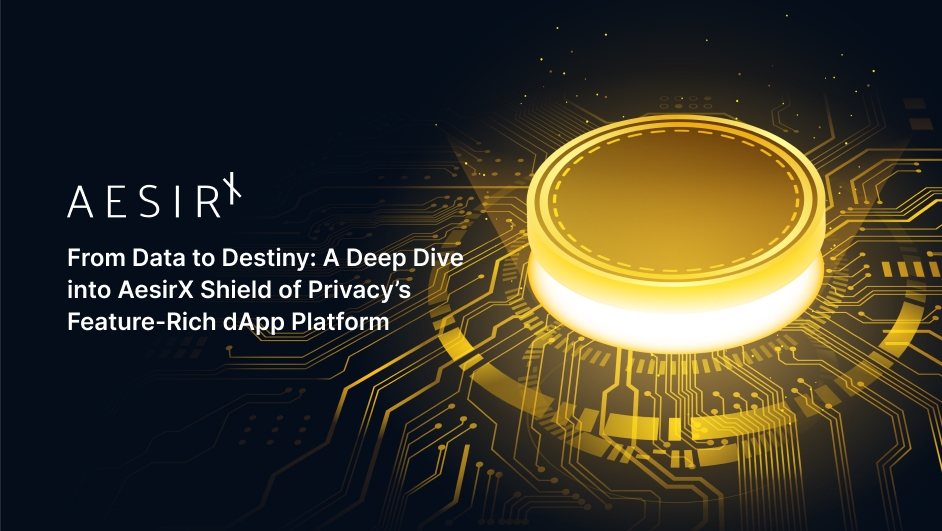 Web3 ID: Your AesirX Shield of Privacy Account
The AesirX dApp is the home of 'Shield of Privacy' - an innovative solution that allows users to create and manage their own Web3 ID. It's a unique online identity that can be used to browse websites and log in to any Web2 or Web3 platforms and services.  
Shield of Privacy is based on the Concordium blockchain. This world-class tech (known as Layer 1 Blockchain Technology and Zero Knowledge Proofs (ZKPs)) provides an extra layer of security and transparency to the identity management process. What this means is your data and identity is stored and verified within a blockchain infrastructure before being used across the internet. Your sensitive data is never revealed, and so your privacy is always maintained. For businesses, this means adherence to privacy principles. 
It's like having an online passport that you can use across different internet services and platforms, but the difference is, your identity is protected and your personal data can't be given to third parties (unless of course, you permit them).  
Therefore, a Shield of Privacy ID gives users more control and privacy over their online identities and eliminates the need for third-party intermediaries that collect and sell user data without consent. 
Here is what users can do with their Shield of Privacy ID:
Users can create a decentralized digital identity by connecting their Web3 wallet to the dApp. The dApp supports the Concordium wallet. 
Users can view and edit their profile information, such as their name and avatar. Email information is also encoded to prevent data disclosure.
Users can personalize their online experience by selecting topics, hobbies, or areas of expertise.
Users can receive rewards for completing profiles and minting their Web3 ID with an avatar.
Users can view their consent history on the encrypted transaction block. 
Visit https://dapp.shield.aesirx.io/shield-of-privacy to manage your Shield of Privacy (Web3 ID) and earn rewards.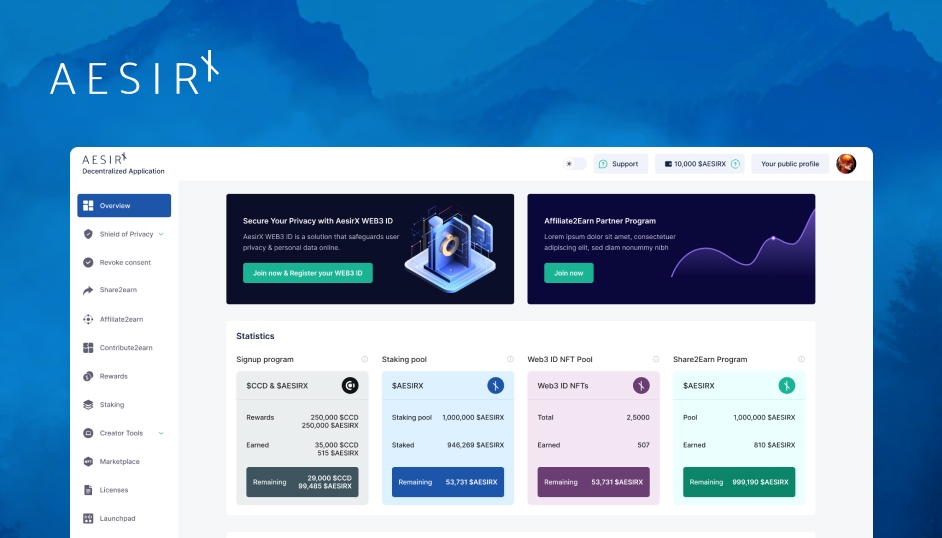 Share2Earn: Earning Rewards As You Share
Share2Earn is an exciting program on the dApp platform. It allows users to earn rewards by inviting new users to sign up for a Shield of Privacy account using their unique Share2Earn link. Users can then receive rewards in the form of $AESIRX tokens, which are the native utility tokens of the AesirX ecosystem. They can also view and track their earnings on the Share2Earn board. 
Visit https://dapp.shield.aesirx.io/share2earn to be part of a vibrant community and earn rewards. 
Contribute2Earn: Earning Rewards While Shaping the AesirX Ecosystem
Contribute2Earn is a community program that rewards developers for contributing to AesirX's open source software projects on GitHub. AesirX provides a number of privacy-centric solutions for marketing, such as Analytics, Marketing Automation, Single Sign On, etc.
By actively contributing to any of AesirX's software repositories on GitHub, users become eligible to receive rewards in the form of $AESIRX tokens for their valuable community participation. Simply share the Pull Request link to claim their well-deserved accolades.
AesirX tokens can be used for governance and voting rights in the community. Users can contribute to as many repositories as they want and earn more rewards. They can also check their contribution history and reward balance on the dApp.
Visit https://dapp.shield.aesirx.io/contribute2earn to earn rewards and shape the development of AesirX solutions.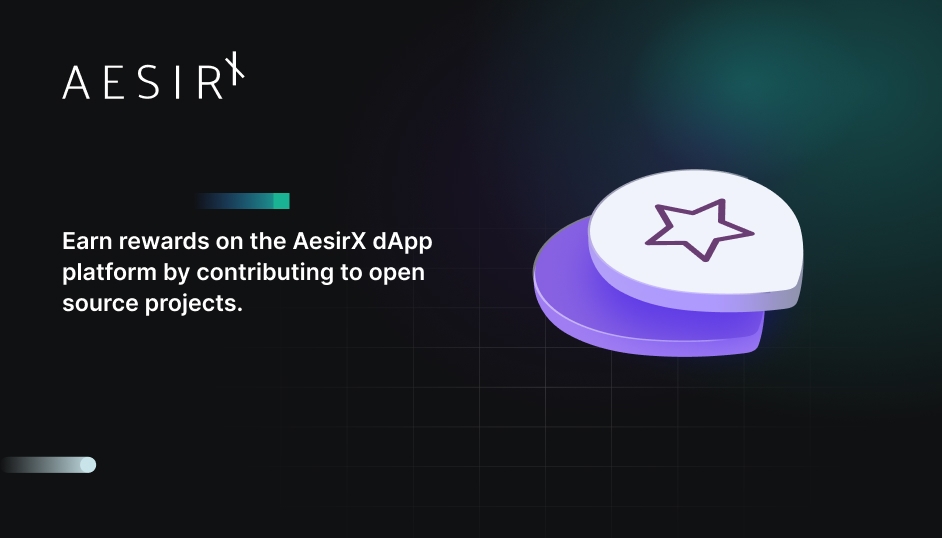 Rewards: Earning While You Secure Data
The Rewards tab in the dApp allows users to view and claim their rewards from Mainnet Demo and the Share2Earn Program. 
Users can earn 100 $CCD and 100 $AESIRX by participating in the mainnet demo program, which is a proof-of-concept of the decentralized identity solution. They can also refer up to six friends through the Share2Earn program and earn 25 $AESIRX for each successful referral.
Users can see their approved rewards and claim them by clicking on the claim button, which will be added to their account. They can also view their reward history and details on this dApp tab.
Visit https://dapp.shield.aesirx.io/rewards to view all of your rewards and claim your tokens. 
Licenses: Purchasing with Tokens for Full Access Privileges
Head to the Licenses tab within the AesirX dApp platform to manage and upgrade licenses. 
By using Shield of Privacy, users can earn rewards in the form of $AESIRX tokens by participating in various activities on the AesirX dApp platform. They can then use these tokens to purchase licenses of AesirX tools such as advanced analytics, CRM, marketing automation, content management systems, e-commerce platforms, and more. 
Starting in Q3 2023, the $AESIRX token has a guaranteed minimum purchase value of $0.50 USD per token when purchasing AesirX Software Licenses. This means that if an AesirX license costs $1000, users can buy it with 2000 $AESIRX tokens.
Visit https://dapp.shield.aesirx.io/licenses to acquire licenses and gain access to the AesirX solution ecosystem.  
Creator Tool: Automating Marketing Tasks With Ease 
The Creator Tool is an exclusive dApp feature that is free to Shield of Privacy users. This extra bonus tool allows users to streamline marketing campaigns, automate social media posts, run large-scale projects, and deliver exceptional staff and customer experiences through optimized operational efficiency.
Here are some key features of the Creator Tool:
Create compelling content with the assistance of ChatGPT.
Schedule and publish multiple posts across multiple marketing channels at the same time, allowing for up to 100 posts per day. This includes social media, advertising, publishing platforms, CMS, email marketing, and DXP, resulting in time and effort savings.
Manage and track marketing campaigns and projects with a centralized calendar and dashboard.
Manage marketing assets like images and videos in a secure and organized manner.
Visit https://dapp.shield.aesirx.io/dma to test and improve your marketing for free.
Revoke Consent: Taking Back Control of Data
With a Shield of Privacy account and a Web3 wallet, users can revoke their consent for sharing their data with any website at any time.
In the dApp's Revoke Consent tab, users can see a list of websites that have access to their data. Clicking the Revoke button next to a site's name ends its access, stopping any data collection.
This only works with sites using AesirX Analytics, reflecting AesirX's dedication to not collecting personal data and focusing on user insights. AesirX Shield of Privacy helps you safeguard your data and lets businesses understand their websites better, all while meeting regulatory standards.
Visit https://dapp.shield.aesirx.io/revoke-consent to check your consent history and protect your data.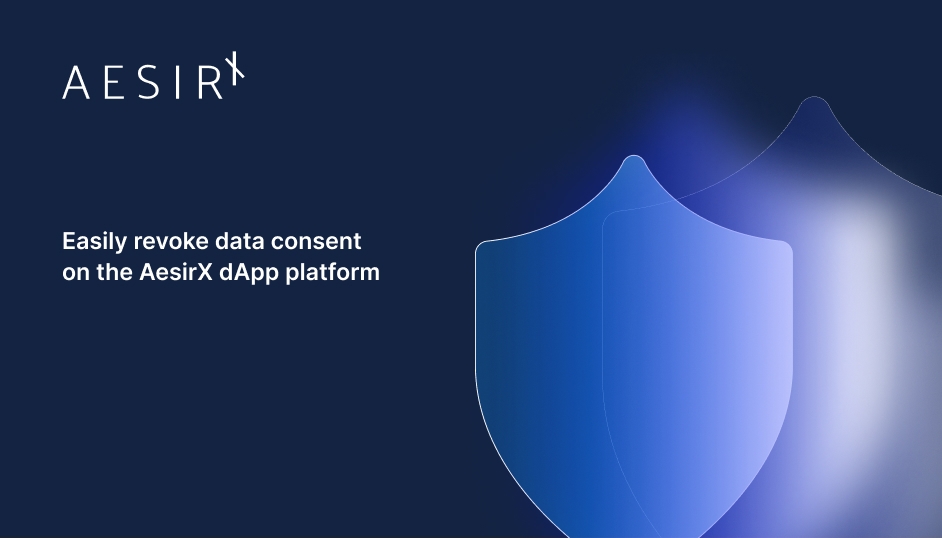 Staking: Secure Your Investment With A High Return
Staking is a feature that allows AesirX token holders to stake their tokens in order to secure the network and earn rewards. Users can participate in the Staking program by locking their tokens for a set period to multiply their investment at the end of 2023 and receive additional benefits.
On the dApp platform, users can also view and manage their staking activities and earnings. Users must connect their Web3 wallet to AesirX's Staking website to stake $AESIRX.
Visit https://dapp.shield.aesirx.io/staking to stake for passive income.
Notably, the Community seed round offers tokens for $0.1 USD each, followed by the Community private round at $0.15 USD per token, and finally the Community public round at $0.25 USD per token.
What's to Come with AesirX's dApp
AesirX Shield of Privacy is constantly evolving and improving its dApp platform to provide users with the best online security and privacy solutions. Some of the upcoming features to look forward to:
Integration with more platforms that support Web3 ID and consensual data sharing.
Growth of the AesirX community and network across various regions.
Improved user interface and user experience.
New features and functionalities to enhance AesirX's value proposition.
AesirX Shield of Privacy is a game-changing solution that puts users in control of their online information and identity. This isn't just about personal control; businesses and developers can use this technology to improve customer experiences and boost their marketing strategies for business growth. Individuals who join the AesirX dApp platform have the opportunity to actively combat data misuse while also earning rewards for their contributions. It's a dynamic opportunity that benefits everyone involved, from data guardians to successful businesses.
Visit https://dapp.shield.aesirx.io/ to experience the future of privacy and marketing. Improve Your Online Privacy, Increase Customer Trust, and Drive Marketing Evolution!