Jul 16, 2023
Earn 10% Annual Revenue-Sharing: Increase Your Earnings with AesirX's Staking Program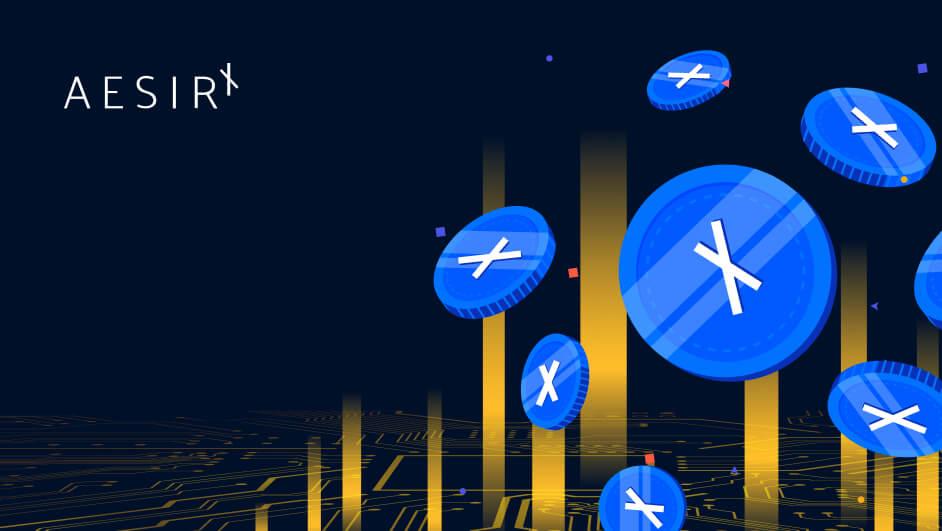 Are you eager to explore new opportunities and increase your NFT earnings? Introducing the AesirX's Staking Program, where you can earn a remarkable 10% annual revenue sharing. By staking your $AESIRX tokens, you can increase your profits while also actively contributing to the success of the AesirX ecosystem. This blog post will explain how the annual revenue-sharing reward works, the benefits for AesirX holders, and how to maximize your earnings through our staking program.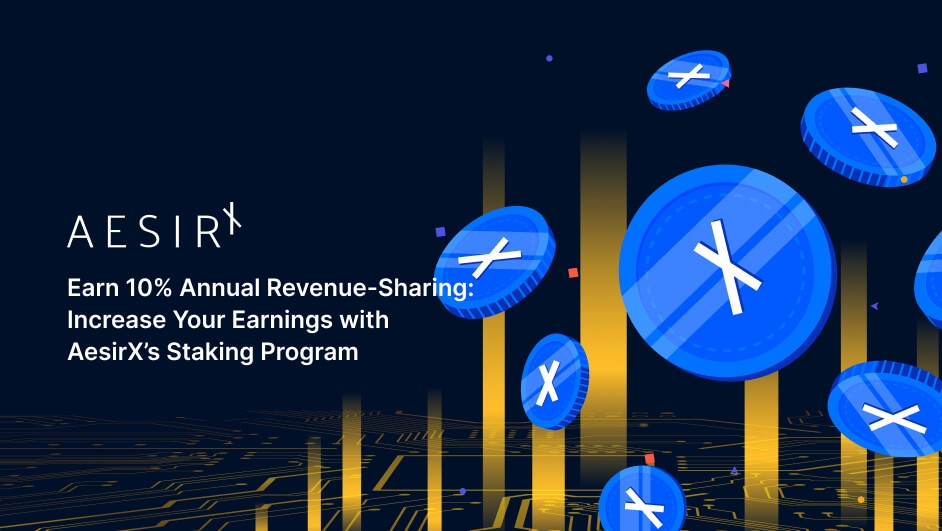 1. Staking Rewards Highlights
By staking your $AESIRX tokens in the AesirX's Staking Program, you become a part of the growing ecosystem. You can also earn a share of the revenues generated by AesirX License sales through the Partner Program, with an impressive 10% annual revenue-sharing. As the AesirX ecosystem expands, so will your earnings.
Staking Rewards features: 
10% of annual revenue is distributed proportionally to the number of stake tokens you own. The more tokens you stake, the greater your revenue share.
Holders have control over their $AESIRX tokens and they will remain securely stored in their wallets for a period of time.
Holders have voting rights on DAO matters, proposals and engage in staking activities and other community events. 
Holders can double their investment by staking. One million $AESIRX tokens are available. Keep up to date at https://dapp.shield.aesirx.io/. 
2. How does Staking Rewards Work?
The primary motivation for implementing revenue sharing is to reward AesirX holders for their support and engagement in the AesirX ecosystem. By owning a WEB3 ID NFT and staking your $AESIRX tokens, you become eligible to receive a portion of the prize pool earnings, adding value to your AesirX investment and enhancing your NFT experience.
As previously stated, 10% of AesirX.Io.Ltd's annual revenue will be added to the Staking pool, which will then be exchanged for $AESIRX tokens on the market. These tokens are then distributed to all holders who have an amount of $AESIRX staked in the AesirX staking dashboard. 
Here is a visual walkthrough of the staking process:
Visit the Staking landing page and log in to your account. 
Stake $AESIRX tokens. (You can also purchase additional tokens and stake them to increase your potential rewards).
Receive rewards and unstake $AESIRX tokens (tokens will be unlocked at the end of the cycle).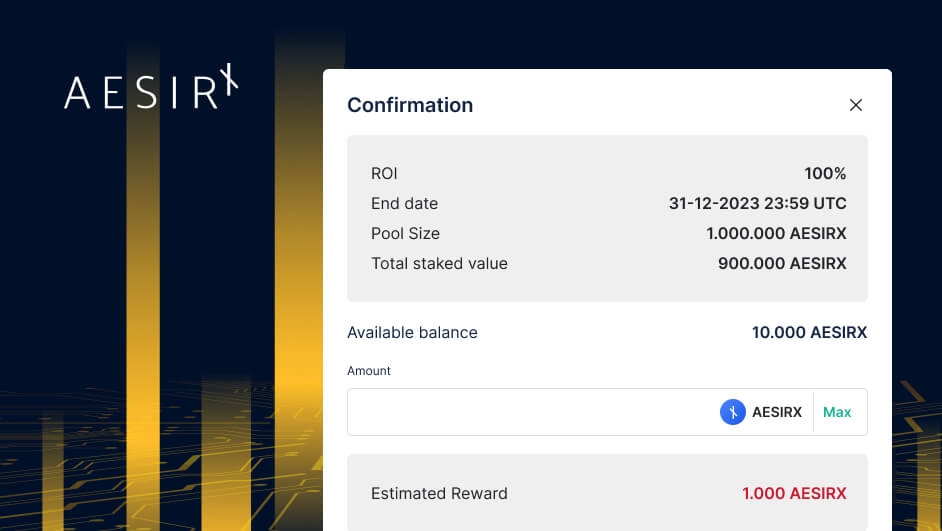 3. How is Staking Rewards Calculated?
Your stake rewards are calculated based on the number of AesirX licenses sold. Assume AesirX sells 1 million licenses in a year (Year X) and allocates 10% of the revenue to the Staking Program, resulting in an amount denoted as Y per year. 
To better understand the earning potential, we will examine different cases with varying active licenses and revenue amounts.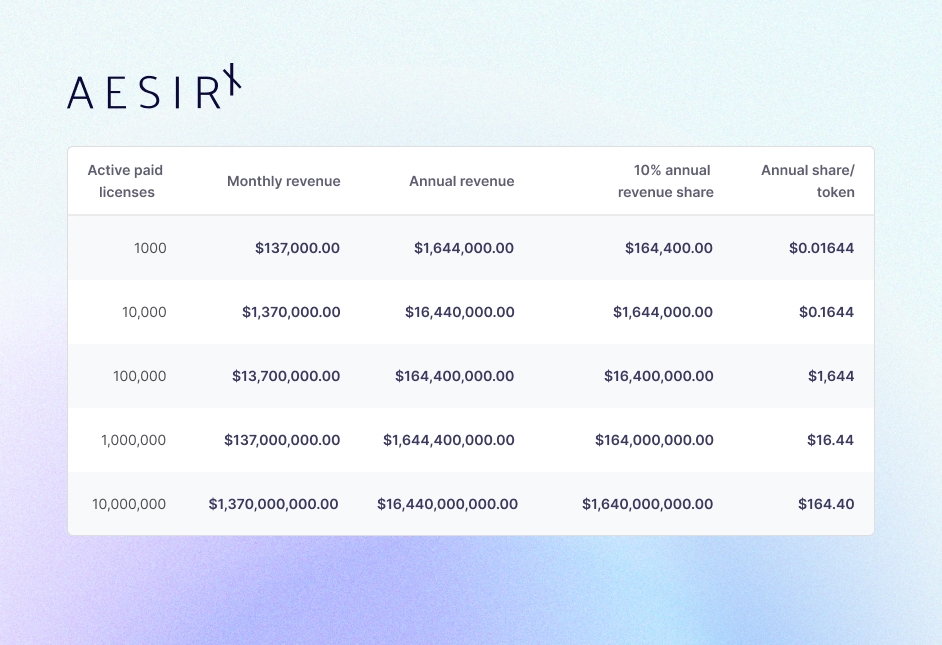 Note: The Staking Program has a 10,000,000.00 $AESIRX token allocation for early supporters and partners.
These examples demonstrate AesirX Staking's incredible earning potential. By staking your $AESIRX tokens and contributing to the ecosystem's growth, you can pave the way to financial success. 
Moreover, at various stages, $AESIRX tokens can be purchased:
Each token is sold for $0.10 USD in the Community Seed Round (Q2/2023).
Each token is sold for $0.15 USD in the Community Private Round (Q3/2023).
Each token is sold for $0.25 USD in the Community Public Round (Q4/2023).
Additionally, you can use $AESIRX tokens to purchase AesirX Licenses on aesirx.io at a fixed price of $0.50 USD per token.
4. Why offer Staking Rewards?
AesirX, a software company specializing in privacy-focused solutions, is dedicated to protecting user privacy and identity on the Internet. In addition to selling software licenses, we have developed a comprehensive partnership program that includes a 25% commission for our Affiliate2Earn partners. But we don't stop there.
We believe in fostering a symbiotic balance between our professional partner channel and the wider open source community. That's why we have introduced a unique staking program that goes beyond traditional partnerships. Our staking program is open to developers, open source advocates, privacy advocates, supporters, and blockchain investors. It is designed to ensure that the entire community benefits from the success of AesirX.
Through our 10% revenue-sharing staking program, we distribute a total of 35% of the revenue generated from all licenses sold for AesirX Business Suite Solutions back to our community. This means that not only our professional partners, but also the wider community, can earn rewards by participating in the staking program.
By aligning incentives and sharing the success, we are creating a strong and collaborative ecosystem. As more users join our platform and revenue grows, the rewards increase for everyone involved. We believe in the power of collaboration and the importance of supporting the open source community.
Join our staking program and become an active participant in our mission to protect privacy and reshape the digital landscape. Together, we can build a more secure, privacy-centric future for all.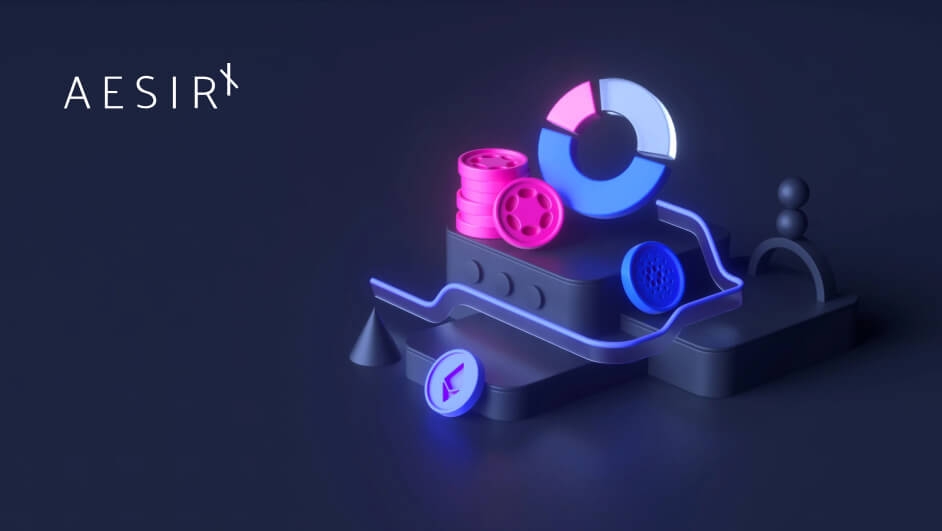 5. Investing in Community: A Sustainable and Circular Marketing Approach
At AesirX, we are committed to a marketing strategy that not only aligns with our values of privacy and data protection but also embraces the principles of a circular economy. Instead of contributing to an ecosystem of data abuse by paying BigTech for targeted advertising based on personal data, we choose a different path. We invest our marketing budget back into the community, supporting initiatives that promote privacy, open source development, education, and circular practices.
By investing in the community, we foster a sustainable and circular marketing approach that benefits both our users and the environment. Here's why it matters:
Empowering the Community: Our marketing investments directly support developers, privacy advocates, and open source contributors. We provide resources, grants, and funding to empower the community to create innovative solutions that prioritize user privacy and data protection.
Promoting Privacy Education: We believe that knowledge is power. We allocate a portion of our marketing budget to privacy education initiatives, workshops, and online resources. By raising awareness and providing educational materials, we empower individuals to make informed decisions about their privacy and digital well-being.
Building Trust: By investing in the community rather than paying for targeted advertising, we build trust with our users. We demonstrate our commitment to their privacy by putting their interests first. This approach fosters a strong relationship between AesirX and its users, based on shared values and mutual respect.
Circular Economy Practices: We embrace the principles of the circular economy by reinvesting our marketing budget into the community. This approach not only minimizes waste but also creates a positive impact by supporting the development of sustainable and privacy-focused solutions that can be shared and reused within the ecosystem.
By choosing to invest our marketing budget into the community and embracing circular economy practices, we create a virtuous cycle of support, innovation, trust, and environmental responsibility. Together, we can build a more sustainable digital ecosystem that respects user privacy, promotes responsible data practices, and contributes to a circular economy.
Join us in our mission to reshape the digital landscape, protect privacy, and embrace circular practices. Together, we can make a difference and create a brighter and more sustainable future for all.
Ready to increase your NFT earnings and be part of a thriving ecosystem? Stake now at https://dapp.shield.aesirx.io/staking to earn a whopping 10% annual revenue share with AesirX.